I think that it is very important for composers to express their own ideas and their own personality. Congregating into a single group or adhering to one style is not an authentic way to go about being a composer. Moreover, it is not the novelty that counts. The composer should express his/her own soul and own personality in the music – then the language will always be understandable [1]. (Marta Ptaszyńska, 1999).

"Understandable" universal humanistic inspirations are among the main themes that recur throughout Marta Ptaszyńska's career and permeate her music[2]. In 1992, she celebrated the feminist cause with an Ode to Praise All Famous Women for orchestra; in 2008 she extolled the mystic unity of the universe permeated by the Sprit, Hymn of the Universe (2008) for choir and organ, to a text by Jesuit priest, paleontologist, and a mystic of cosmic visions, Pierre Teilhard de Chardin. She used the Chant for all the People on Earth by Leslie Woolf Hedley twice, first in a choral piece written prior to commencing her studies with Nadia Boulanger in Paris (1969) and again as the core text of the monumental Holocaust Memorial Cantata (1991-1993)[3]. This masterly work concludes with a postscript by the late Sir Yehudi Menuhin (1916-1999) who conducted the German performance of the Cantata in August 1993 and took the work on a tour of musical festivals around the world[4]. Menuhin extends Hedley's plea for remembrance of Jewish victims of the Holocaust to all victims of genocide, organized, ethnic-hatred-based murder which could happen to you, could happen to me… unless we all learn to resist the temptation of power and respect even the lives of the weaker. The dramatic text becomes even more expressive in Ptaszyńska's rich musical setting which draws elements from her vocabulary of modernist and sonoristic gestures, connected with stylizations of cantorial chanting and expressions of suffering and grief.
The Polish composer's public, monumental works include a series of compositions on Polish themes: a didactic and inspired Conductus – A Ceremonial for Winds (1982); the multi-movement cantata Polish Letters (1988); the orchestral Fanfare for Peace, commissioned by the Cincinnati Symphony Orchestra (1993); Distant Voices for soprano and string quartet, commissioned by The Kosciuszko Foundation for its 70th anniversary; the Fanfare in Memoriam Frederic Chopin (1999) composed for the 150th anniversary of Chopin's death; Of Time and Space (2009-10), a concerto for percussion, electronic tape and orchestra, commissioned by the F. Chopin National Institute in Warsaw for the Chopin Bicentennial Year in 2010; and The Lovers of the Valldemosa Cloister (2008-2009), a recent 90-min. opera, critically acclaimed and officially recognized as the most important creative contribution to the Chopin Year. The last three of these "Polish" works focus on Chopin; the three earlier others are linked by their use of the most ancient and revered Polish hymn, Bogurodzica (The Mother of God) dating back to the thirteenth century and providing Ptaszyńska with a handy, and instantly recognizable, shorthand for the nation[5].
The cantata Polish Letters, with a full title of Polish Letters to Poles Dispersed Throughout the Whole World, is set for soprano, mezzo-soprano, baritone, mixed choir and nine instruments (flute, clarinet, French horn, percussion, piano, and string quartet). The work, dedicated to Polonia (Polish émigré communities abroad) celebrates the seventieth anniversary of Poland's independence and the fiftieth anniversary of World War II, begun when Germany attacked Poland. The hymn Bogurodzica considered by the composer to be the document of the ancient history of the nation appears among symbols relating to Poland's statehood such as the national anthem, Dąbrowski Mazurka, and a song from the 1831 insurrection. Cited in the first movement, Intrada, Bogurodzica serves as a reminder of national history and a source of pitch material. The text is panoply of excerpts selected by Ptaszyńska from poets as different as Samuel Coleridge, Henri Auguste Barbier, Jan Nepomucen Kamiński, Rajnold Suchodolski, József Bajza, Ferenc Kerenyi, Jan Kasprowicz, Count Carl Snoilsky, Artur Oppman, Juliusz Ptaszyński (the composer's father), Stanisław Wyspiański, and Maria Konopnicka. Each of the 15 movements of the cantata consists of a different instrumental setting, reflecting the diversity of Polish, French, English, Hungarian, and Swedish poetry (all used in Polish). The music is often solemn, permeated with bell-like sonorities and a tutti-apotheosis at the end – a final blessing for the homeland.
Starting an overview of Ptaszyńska's oeuvre from these public and patriotic works could create an entirely false image of her interests and focus, as the majority of her compositions belong to an entirely different world – a world of sensuous and expressive, though often dark, poetry, and of colorful sound vistas based on mathematical and spatial constructions and filled with a kaleidoscopic beauty of percussive sonorities. Ptaszyńska feels that the best poetry for musical settings is that which is not too structured in its own right, leaving room for the composer to transform the words into music; for this reason, perhaps, she often cuts and pastes textual fragments to fit her musical imagination. In addition to the multitude of poets mentioned already, her choice of texts includes poems by Reiner Maria Rilke, Paul Verlaine, William Shakespeare, Leopold Staff, and Frederico Garcia Lorca in Songs of Despair and Loneliness for mezzosoprano and piano (1988-1989). Five poets, five languages (German, French, Polish, English and Spanish) and five sound-worlds—the diversity of poetic material is reflected in the richness of musical settings, unified by emotional and harmonic means. In Distant Voices (1995) for mezzo-soprano and string quartet, the poetry of Leslie Woolf Hedley, Donald Bogen, Krzysztof Koehler, Stanisław Wyspiański and Lord Tennyson appears in English. She frequently selects "poetic" titles relating to space, dreams, light, imagination, and the domain of decorative arabesques and the living beauty of nature.
Un grand sommeil noir (1977) presents a classic French poem by Paul Verlaine (1844-1896) in a chamber setting for the soprano, flute and harp. The same poem was earlier set to music by some of the greatest composers of the 20th century, including Maurice Ravel (1895), Igor Stravinsky (1910), Edgard Varèse (1906) and Arthur Honegger (1944). The majority of them used low voices accompanied by the piano (Varèse and Stravinsky also set the work for voice and orchestra), emphasizing the dark, somber themes of the poem: A long, black sleep / Descends on my life / Sleep, all hope / Sleep, all desire! In contrast, taking her cue from the last line (Silence, silence), Ptaszyńska's version is ethereal, with sparse, carefully selected sonorities of flute and harp, using a range of special effects, methodically described in the introduction to the score. The musicians are asked to start the performance while standing motionless, with an attitude of concentration, and eyes fixed on one point. The poem is sung in French and recited in English, using Sprechstimme, and declamation with marked intonation patterns (glissando, undulating motion, etc.). The singer has two small crotales at her stand; the flute occasionally creates percussive sounds when the musician plays and strikes the keys at the same time; and the harp plays "xylophone" sounds and clusters, along other sonorities, enhancing the dream-like quality of the piece. A whole page of notational symbols precedes the score—a constant in Ptaszyńska's oeuvre, made necessary by her inventiveness in envisioning new sonorities. Some of her graphic signs that indicate various performance techniques and sound effects are reproduced in the Wzory Notacji (Examples of Notation).
The sonorities of flute and harp, two instruments immortalized by Debussy, are a recurring element of Ptaszyńska's oeuvre, appearing together in the scintillating Concerto for Flute, Harp and Orchestra (2008) and individually in Variations for flute (1967), Arabesque for harp (1972), Bagatelles for harp (1979), Jeu-Parti for harp and vibraphone (1970), Cadenza for flute and percussion (1971-2), Ajikan for flute and percussion (1989), and Sogno d'Euridice for two harps (2001). The latter work belongs to another extended thematic thread, that of Orpheus, a musician who entered Hades to save his beloved Euridice and failed.  This topic appears in the early Die Sonette an Orpheus, 1981, a setting of Rainer Maria Rilke's sonnet cycle dedicated to the composer's father. Die Sonette sets the mezzo-soprano amidst delicate and expressive sonorities of a chamber orchestra treated like an ensemble of soloists. The score sparkles with an array of instrumental colors, textures and gestures. Rilke's sonnets are among the classics of Western poetry; Ptaszyńska's enchanting, modernist setting highlights the refined beauty of this text. The recurring theme of Orpheus makes a re-appearance in the Drum of Orpheo – Concerto for Percussion and Orchestra (1999-2002), written for and dedicated to a Scottish virtuoso percussionist, Dame Evelyn Glennie, who has been profoundly deaf since the age of 12 and has performed barefoot, "hearing" music through vibrations around her.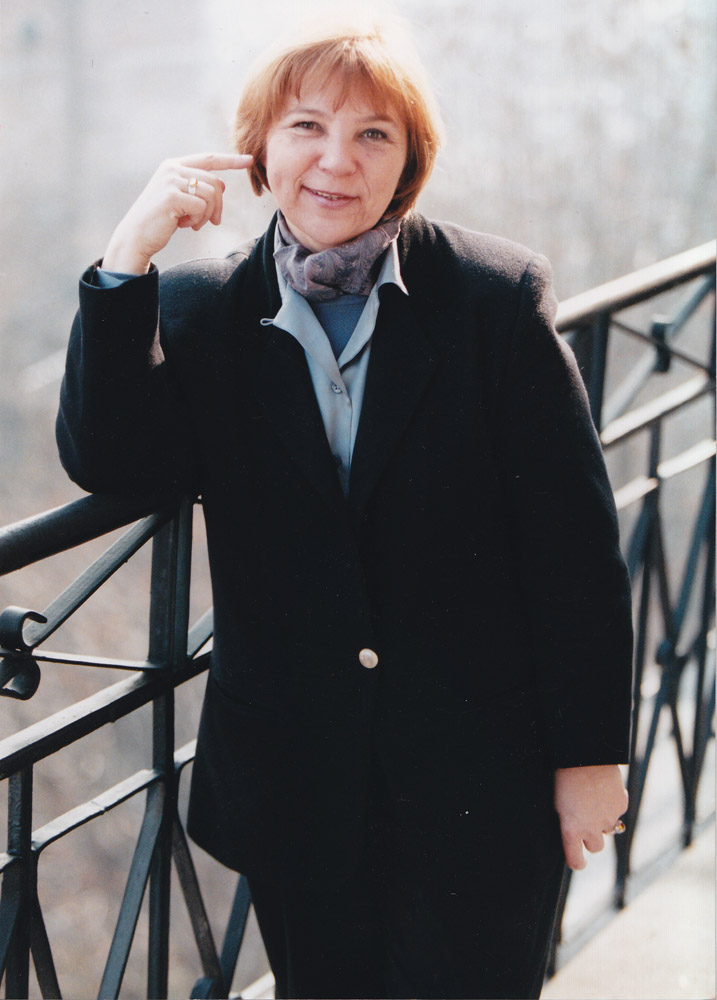 Ptaszyńska's own relationship to percussion instruments is as personal and idiosyncratic as Glennie's, but before exploring her unique world, let me review some basic facts of her career. Born in 1943 during World War II in the beleaguered Warsaw, Poland, Ptaszyńska studied at the State Highest School of Music in Warsaw (now Fryderyk Chopin University of Music) and, in 1962-68 earned three degrees: in composition (with Tadeusz Paciorkiewicz), percussion (with Jan Zgodziński), and music theory (with Stefan Śledziński and Andrzej Dobrowolski). From 1965 to 1970 she served as president of the Youth Circle of the Polish Composers' Union.  In 1969-70, she studied with Nadia Boulanger in Paris on a scholarship from the French government, and between 1970 and 1972 Ptaszyńska taught music theory and percussion in Warsaw. In 1972 she came to the United States on the invitation of the Cleveland Institute of Music, where she received "Artist Diploma Degree" in percussion. In 1974-1977 she was an instructor of composition and percussion at the Bennington College. In 1977-8 she served as a guest professor at University of California in Berkeley; in 1979-1980 she was a composer in residence at the University of California, Santa Barbara. In 1980s she taught composition and percussion performance simultaneously at the Northwestern University at Evanston and at the University of Chicago. In 1997 Ptaszyńska became a tenured professor of composition at Indiana University, Bloomington, but since 1998 she has been a tenured full professor of composition at the University of Chicago where she now holds an endowed chair of Helen B. & Frank L. Sulzberger Professor of Composition.
The composer's stellar academic credentials are coupled with an impressive track record of awards: prizes from the Percussive Arts Society (1974, 1976, 1987), medal from the Polish Composers' Union (1988), prize at the UNESCO International Rostrum of Composers (Paris, 1986, for Winter's Tale), Lifetime Achievement Award from the Jurzykowski Foundation (1996), ad an "Officer Cross of Merit" of the Republic of Poland (1995). A string of major awards in America includes those bestowed by the American Academy of Arts and Letters (Benjamin H. Danks Award of 2006), the Fromm Music Foundation, and the John Simon Guggenheim Foundation (2010). Her music is published by PWM Edition in Poland and Theodore Presser in the U.S. and a host of smaller publishers; recordings have been issued by Polskie Nagrania, Pro Viva, Dux, Accord, Olympia, and other companies.
Ptaszyńska's compositions have been featured at many international festivals around the world and at special monographic concerts where her works were either the sole focus of attention or presented with "timeless classics" such as Beethoven's Fifth Symphony. She received commissions from the Chicago Symphony Orchestra, the Wrocław Philharmonic, Cleveland Chamber Orchestra, the National Fryderyk Chopin Institute, the National Opera of Warsaw, the Grand Opera Theater in Łódź, and a number of festivals. During recitals of her chamber music, she has continued to perform the percussion parts; she taught percussion before concentrating exclusively on composition and is an active member of the Percussive Arts Society. Her chamber music "sparkles" with a kaleidoscopic array of colors and subtle sound effects often supported by traditional formal models of the sonata-allegro form, concerto, rondo, or variations.
This clarity of form and purpose extends to pedagogy: since 1965 she has composed 10 collections of various children's pieces and co-authored a percussion textbook in five volumes Colorful World of Percussion, with Barbara Niewiadomska, 1993). Her works for children, joining the ranks of the classics such as Ravel's L'enfant et les sortilèges, include two children's operas, Mister Marimba (1993-96) that has played to sold-out houses for several years after its Warsaw premiere and the Magic Doremik (2006-07), with a title derived from "Do-Re-Mi" which indicates a slight pedagogical bend. These charming, light-hearted operas highlight Ptaszyńska's fascination with the Far East and the richness of musical traditions around the world. She earlier used an international array of music in Tunes from Many Countries of the World  for percussion (1977). With an inspired libretto by Agnieszka Osiecka, Poland's beloved lyricist and lyrical poet, and colorful staging, Mister Marimba became a children's classic[6]. Here, the composer transformed her favorite percussion instrument into the title character of the story, taking the children on a world tour of song and music. She previously featured marimba in Scintilla for two marimbas 1984; Concerto for Marimba and Orchestra, 1985; Graffito for marimba solo (1988); and many other chamber works with percussion[7].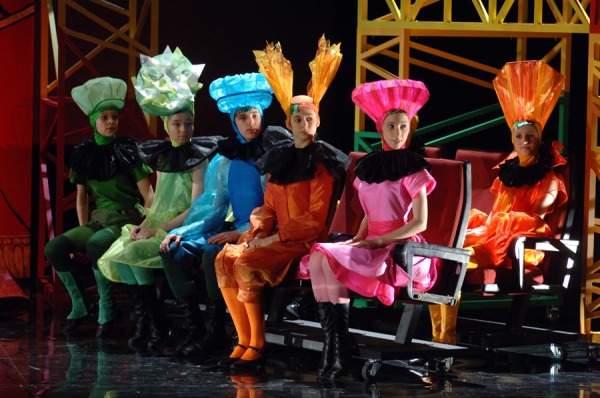 Magic Doremik
The two children's operas have few precedents in Ptaszyńska's output of dramatic works that includes, besides the recent critically-acclaimed Chopin opera, Lovers from the Valldemosa Cloister (2009-10) to a libretto by the composer, a TV opera Oscar of Alva (based on a ballad by Lord Byron, composed in 1971-1972, and produced in 1988). The composer's forays into musical theater started with a comedic Soiree snobe chez la princesse (1979), instrumental theatre for two keyboard instruments, prerecorded tape, mimes and lighting, commissioned by the Theatre European de Musique Vivante, Brussels, Belgium.
Ptaszyńska's strength and life-time focus remains instrumental music. Her affinity for percussion timbres is apparent in her choice of such instruments as soloists in concerti (Concerto for Percussion Quartet and Orchestra, 1974; Concerto for Marimba and Orchestra; and The Drum of Orfeo) or as important elements of chamber settings (Siderals for two percussion quintets and light projection, 1974; Mobile for two percussionists 1975; Dream Lands, Magic Spaces for violin, piano and percussion, 1979; Ajikan – Unfolding Light for flute and percussion, 1989; and  Letter to the Sun for frame drum, narrator and percussion quartet, 1998-2000). She also wrote pieces for percussion solo and in ensembles, e.g. Spider Walk for percussion solo (1993), or Linear Constructions in Space for six percussionists (1998). The largest percussion extravaganza is her 2008 Street Music for percussion orchestra of 70 players, written for the Poznań Festival "In Celebration of Percussion". Examples of unusual percussion instruments include sea shells and conchs in Liquid Light (a 1995 song cycle to colorful poetry by Modene Duffy associated with the Caribbean Sea and the paintings of Paul Gauguin)[8], and a frame drum borrowed from native Inuit traditions in Letter to the Sun (1998-2000), celebrating the life-bringing beauty of the sun-disc with unusual sonorities resembling those of shamanistic rituals.
While percussion is often seen as a source of rhythmic drive, in Ptaszyńska's music the timbral variety of percussive instruments takes a priority.  She has the ability to hear "in color" not only pitches and chords, but also percussive timbres; indeed, her music is often inspired by painting and colorful images from poetry. The composer's vast experience as a performer and affinity for percussion sounds and colors informs her musical imagination in unexpected ways. She belongs to a rare group of composers endowed with the phenomenon of "color hearing" or "synaesthesia". However, while others heard chords and scales in color, Ptaszyńska also hears percussion instruments that way. Her unusual ability of hearing harmonic elements of the music (e.g. perfect fifths are "blue-green") and percussive timbres (e.g. the triangle sounds "sky-blue") differs from her predecessors described in literature of the subject (Skryabin, Rimsky-Korsakov, Messiaen). In 2005 Paderewski Lecture, Color and Order in my Music given in Los Angeles, Ptaszynska thus explained her particular brand of color hearing [9]:
Some sounds and harmonic structures seem to convey to my mind some characteristic colors. This means quite literally that while hearing a particular sound structure, I mentally "see" specific colors and shapes. It is more an intuition and almost spiritual feeling on my own part as a composer. Color in my music is conveyed mainly by harmonic means. For me, a very strong sense of color corresponds to chord structures and their harmonic configurations. Looking e.g. at a painting of Wassily Kandinsky, Yves Tanguy, Max Ernst or Paul Klee, I am able to hear music which I feel already exists in a painting in its "frozen state" or as an immobile form. I associate such painting with harmonic colors, with specific arrangements of sounds, structures, rhythmic designs, and overall musical form. Obviously, my compositions are not literal descriptions of the paintings, but rather, purely musical reactions inspired from viewing these paintings.
The paintings that she mentions made a prominent appearance in her classic work Concerto for Marimba and Orchestra (1985) where every movement is a musical exploration of a different painting by Yves Tanguy, Max Ernst, and Graham Sutherland.  This "ekphrastic" principle of poetry based on art is frequent in the literary world, but rare in music. The vivid visual inspirations, coupled with kaleidoscopic colors and timbres, based on individual "synaesthetic" hearing is one of the most original characteristics of Ptaszyńska's music. 
Let us review an example from Liquid Light, a song cycle to poetry by Modene Duffy, set for soprano and an array of percussion instruments. The cycle consists of four visions, each in a different color palette, from dark blue-greens of the sea with scattered golden splashes of the setting sun (song no. 1, The View from a Tender Off the Cays), through "pale lavender glow" of the moonlight (song no. 2), and the pink smoothness of a conch shell on the beach (song no. 3, Inside Out), to an outburst of redness of flowers depicted at the beginning of the last poem, entitled Exponential Red and a gradual return to cool tranquility of the green in the cycle's closure. The colors mentioned in the poems are reflected in the timbral and harmonic hues selected by the composer.  Her experiences influence the translation of the poetic inspiration into the music, but the connections are not always straightforward. The first movement's colors include the blue and turquoise of the sea, appearing in the chords of superimposed fourths and fifths as well as the blue-green timbres of the metallic glockenspiel and mark tree (a set of cylindrical chimes hanging from a bar and played by sweeping a finger or stick through their length).  Splashes of yellow, reflections of the sun playing at the sea surface are captured by the warm yellow tones of the woodblocks. The mixture of a "timbral" color (marimba – pink) and a "harmonic" color (blue-green of chords built from fourths and fifths) leads to the creation of the "pale lavender" of the second song. The third movement evokes visual/tactile stimuli by articulation, dynamics, texture and timbre (with a prominent marimba ending which illustrates the pink coloration of the shell). The final song is, according to the composer, "in dark green and red". The Red Sea of flowers is reflected by a saturated, tertian harmony and rich percussive colors; the following greenness of the "wildwood pool" is evoked by the fourths and fifths in the piano part. The color structure of the song cycle—from cold shades, through gradually warmer hues leading to a climax of redness and a return to colder green—stems from poetic imagery and results in the creation of a masterly work that enchants the listeners even without the knowledge of its "synaesthetic" inspirations and structure.
Ptaszyńska's music may be described as an individual brand of "sonorism" and she names Witold Lutosławski (1913-1994), the grand master of the Polish school of sonorism as her main mentor and inspiration. (Since Lutosławski refused to hold a teching position, he did not have official students, but he included Ptaszyńska mong his favorite "mentees" along with younger composers, Paweł Szymański, b. 1953; and Hanna Kulenty, b. 1961). While featuring an array of unique sonorities, Ptaszyńska's music benefits from strict construction based on numbers, geometric patterns, and calculations. The combination of sonic allure and structural strength is a principal trait that Ptaszyńska shares with Lutosławski and that endowes her music with its lasting value.  In her 2005 Paderewski Lecture, she thus explained her affinity for numbers:
Since my early childhood I have been fascinated by the logic of the digital universe, by the elegance of mathematical progressions, and, above all, by the beauty of geometric symmetries. Over time, I developed a deep passion for playing with numbers, and this interest can now be clearly seen in my music, which is often structured according to numerical and geometric ideas. For me the secret of order and organization in music lies in mathematics of all sorts: mathematical successions, progressions, calculations, numerical constructions and transformations. Geometric symmetries and structures like the famous Pythagorean theorem also play decisive roles in the organization of my musical material. (Ptaszyńska, 2005, Color and Order in my Music).
The composer quotes her work Linear Constructions in Space for six percussionists as a typical example. In this 1998 piece each movement is an embodiment of a different geometrical shape: the first movement represents a circle, the second movement represents a multitude of lines in spaces, and the third movement is constructed in the shape of a pyramid.  Such large scale images captured the composer's imagination in such works as Inverted Mountain for orchestra (2000), Of Time and Space for percussion, tape and orchestra (2009-2010), and the earlier Mobile for two percussionists (1976), reflecting in music the movable structure of Alexander Calder's eponymous sculptures. In addition, like many of her colleagues, starting from Bèla Bartók and including Lutosławski himself, Ptaszyńska used the "golden mean" articulated by the Fibonacci series to structure large-scale proportions of major works.  
Other "mathematical" gestures appear at the micro-scale and involve rotations and transformations of pitch sets that permeate both melodic and harmonic aspects of her compositions. In Ptaszyńska's words (from her 2005 lecture):
Whether writing a children's song, a percussion piece, or a symphonic work, the organization of pitch and harmonic language has always been a priority to me. For each work, I compose a separate set of pitches from which I may build a constellation of sounds using self transposing or rotating motivic cells. These constellations of sounds are generated in the course of the piece through various pitch rotations, transpositions or symmetrical pairings. In more descriptive visual language, they may be compared to moving galaxies with their own internal gravities, centrifugal forces, points of rest, and so forth.
The presence of geometrical structures and images in Ptaszyńska's is an eduring characteristic of her music, as important as that of humanistic themes, or ancient myths, like the story of Orpheus. Despite the focus of her large-scale "public" pieces on issues of current patriotic and political relevance, Ptaszyńska's lasting contribution to 20th century music consists in the imaginative development of means of expression associated with percussive instruments, and the perfect marriage of structural and sonoristic aspects of her compositions resulting from the subtle and sophisticated use of instrumentation as a vital element of musical structure.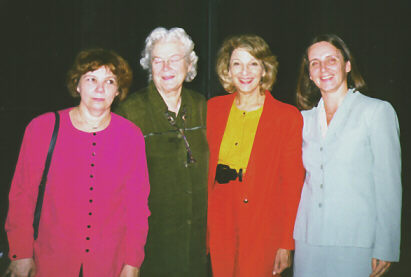 Marta Ptaszynska with Wanda Wilk, Judith Rosen and Maja Trochimczyk in 1997
when she performed in LA for the Modjeska Club
—————–
[1] Cited in Maria Anna Harley, Percussion, Poetry, and Colour: The Music of Marta Ptaszyńska, "Musicworks", 1999, vol. 74, pp. 34-47 (Maria Anna Harley is Maja Trochimczyk's Canadian name). A book of interviews with Ptaszynska appeared in Poland: Leszek Polony, Ewa Cichoń, Music- the Most Perfect Langauge, Conversations with Marta Ptaszyńska (Kraków: Polish Music Publications, PWM, 2001). Overviews of Ptaszynska's music include: Dorota Szwarcman, "The Colorful World of Marta Ptaszyńska", Polish Music, Warszawa, Poland, 1988, vol. 2-3 p. 25-30; Jane Weiner LePage, Women Composers, Conductors, and Musicians of the XX Century, Scarecrow Press, 1983 (volume II) pp. 221 -239; Robert Zierolf, Composers of Modern Europe, in Karin Pendle, ed. Women & Music, (Bloomington: Indiana University Press, 1991 p. 199-201; 2001, p. 291-294); and James Briscoe, Contemporary Anthology of Music by Women, (Bloomington: Indiana University Press, 1997, p. 2241 -259).
[2] As a major contemporary composer, Ptaszynska is the subject of entries in the most important reference works, such as the Nicolas Slonimsky, Baker's Biographical Dictionary of Musicians, 6th ed. (New York: Schirmer Books, 1978); J. A. Sadie, ed., The Norton/Grove Dictionary of Women Composers (New York, London: Norton, 1995, p. 377-378); Don Michael Randel, ed., The Harvard Biographical Dictionary of Music, (Cambridge & London: Harvard University Press, 1996); The New Grove Dictionary of Music and Musicians, 2nd edition (Grove/ Macmillan Publishers, 2001, vol. 20, entry by Michael Meckna). Current information with the catalogue of works and a bibliography may be found on the composer's website, www.martaptaszynska.com.
[3] Philip Hong Chan: Marta Ptaszyńska's Holocaust Memorial Cantata, DMA dissertation, College-Conservatory of Music, University of Cincinnati, 1996.
[4] Ptaszyńska' s personal friendship with Menuhin was strengthened by his involvement in the creation and promotion of The Holocaust Memorial Cantata. She dedicated to him, for his 80th birthday, Concerto Grosso for two violins and chamber orchestra (1996); Menuhin conducted the world premiere in Poland.
[5] These works are discussed in their context in Maria Anna Harley (Maja Trochimczyk), Bogurodzica Reborn: A Medieval Anthem in Contemporary Polish Music, chapter in Mittelalter-Sehnsucht? Dorothea Redepenning and Annette Kreutziger-Herr, eds. (Kiel, Germany: Wissenschaftsverlag VAuk Kiel KG, 2000, pp. 131-152).
[6] Magdalena Kotarska: Marta Ptaszyńska's Children Opera, Mister Marimba, M.A. dissertation, Warsaw Academy of Music, Warszawa, 2000.
[7] Barbara Smoleńska-Zielińska, Concerto for Marimba and Orchestra, "Percussive Notes", (1991, April, vol. 29, no. 4, p.78-82).
[8] Maja Trochimczyk, Composing in Color: Marta Ptaszynska's "Liquid Light" in Martina Homma, ed., Frau Musica (nova). Komponieren heute/ Composing Today. German transl. by Martina Homma. (Sinzig: Studio Verlag, 2000, 307-330).
[9] Excerpts of Ptaszyńska's Paderewski Lecture of October 14, 2005 are on her website: http://www.martaptaszynska.com/home.html (accessed on August 30, 2011). Established in 2002, the Paderewski Lectures at the Polish Music Center at USC Thornton School of Music in Los Angeles commemorate Ignacy Jan Paderewski (1860-1941), a pianist, composer and statesman. Before Ptaszyńska, the lectures featured Zygmunt Krauze, Joanna Bruzdowicz, and Stanisław Skrowaczewski.
—————————-
Przedruk: Maja Trochimczyk, Compassion, Construction and Color: The Music of Marta Ptaszynska, in the IAWM Journal, Fall 2011.
Maja Trochimczyk is a Polish-American music historian and poet (Ph.D., McGill University, Montreal). She published four books on music, three of poetry, and hundreds of articles on music and culture, including three on Marta Ptaszyńska. www.trochimczyk.net
———–
Wywiad z kompozytorką można przeczytac tutaj:
http://www.meakultura.pl/wywiady/polska-muzyka-a-zwlaszcza-kompozycja-ma-sie-doskonale-wywiad-z-marta-ptaszynska-598