Joanna Stanecka: I start with my favorite question. Your earliest musical experience. A moment from your childhood when you noticed how music touches you.
Artur Ruciński: Music has accompanied me since childhood. My parents danced and sang in the Mazowsze folklore group. Mazovia's repertoire included many songs of the countries they visited while traveling all over the world: incl. beautiful Italian canzonnets, Spanish songs or Japanese songs. I especially remember one Japanese song that I liked enormously: Haruko rono about a princess trapped in a castle. Some Japanese consider this song a national anthem, at least I was told over 35 years ago. 🙂 It has a very simple melodic theme, but is extremely touching. As an eight-year-old boy, I learned it and sang at the Japanese Embassy for its employees. I remember how the ambassador carefully translated the individual lines of this piece to me. And it was this melody, these words that made a great impression on me. I recall many other songs that deeply touched me, because our Polish folklore is very rich and beautiful. Songs of melancholy, longing, but also lively, like those from Podhale or the Rzeszów or Łowicz regions. So I had quite a lot of early musical experiences in my childhood and I think they influenced my later artistic path and musical sensitivity.
J.S.: And what do you listen to to relax: in the car, at home?
A.R.: Mainly light music. But I also like to listen to what my wife – a jazz singer – listens to: blues, good old jazz, performers such as Ella Fitzgerald, Ray Charles, Michael Jackson, and from the younger generation Amy Winehouse, Adele, Beyonce. Classical music… probably just to calm down, sometimes a bit of baroque. Since music is present in my life all the time, what I like the most is going to the garden and listening to the birds sing. And the most beloved noise for me is the chirping of my sons, who, as soon as I sit in the garden, rush in with a thousand questions. Yes, this is the sound I like best – when I come home from contracts.
J.S.: Is this a way for you to relax and balance your adrenaline levels?
A.R.: Family, first of all family. My work is my passion and I really like learning new things, getting to know new roles, delving into music and finding new colors or character traits in the characters I create, but in order not to go crazy, I always come back to my family whenever I can. Just like my singer friend Rafał Siwek, whenever I have a day and a half off between performances somewhere in Europe, at least for these few hours I come home to fall asleep in my own bed. It helps me keep the balance between being a father, a husband and a singer. I cannot imagine that I would be able to function without my family.
J.S.: You sing literature beloved by the widest group of opera music lovers: Donizetti, Czajkowski, Massenet and Verdi. But this music stays in my head and doesn't want to get out of it. Do you have musical obsessions?
A.R.: I have. A long time ago I noticed that I was singing in my sleep (laughs). I often wake up with aching abdominal muscles – this happens when I am doing some new Verdi role or any other role where the physical work of the muscles acting on the diaphragm is large. However, since I have the privilege of loving what I do, this kind of compulsiveness is not so bad (laughs). Of course, there are days when I am exhausted – with physical effort, from making an infinite number of sounds, and mentally, from the number of attempts. But it doesn't bother me because I like to sing very much… especially Verdi. You mentioned Massenet and the French repertoire, in which I never felt like a specialist because I don't speak French. However, I was invited to the Metropolitan Opera to play the role of Lescout, the cousin of the title role, in Manon J. Massenet, and starring alongside Lisette Oropes and Michael Fabiano. It was a great success for all of us. Today I receive offers from France to sing the French repertoire (laughs). But I refuse, because I think you have to understand what you sing about, and besides, I'm at such a stage in my career that I focus mainly on Verdi's roles.
J.S.: It means that they understand you!
A.R.: And I was convinced that I sang in French so badly that in the cinema broadcast from the Metropolitan Opera, the French were not able to understand me…
J.S.: And you see!
A.R.: As it turns out, they understood me very well (laughs). I had good coaches. I appreciate the work of this composer, because it is beautiful and noble music, but nevertheless, my heart is closer to the Verdi's repertoire, Italian belcanto. I am lucky to be able to do what I like best and what is best for my voice. So I can work on Verdi all the time, gradually incorporating more parts from his wonderful operas into the repertoire.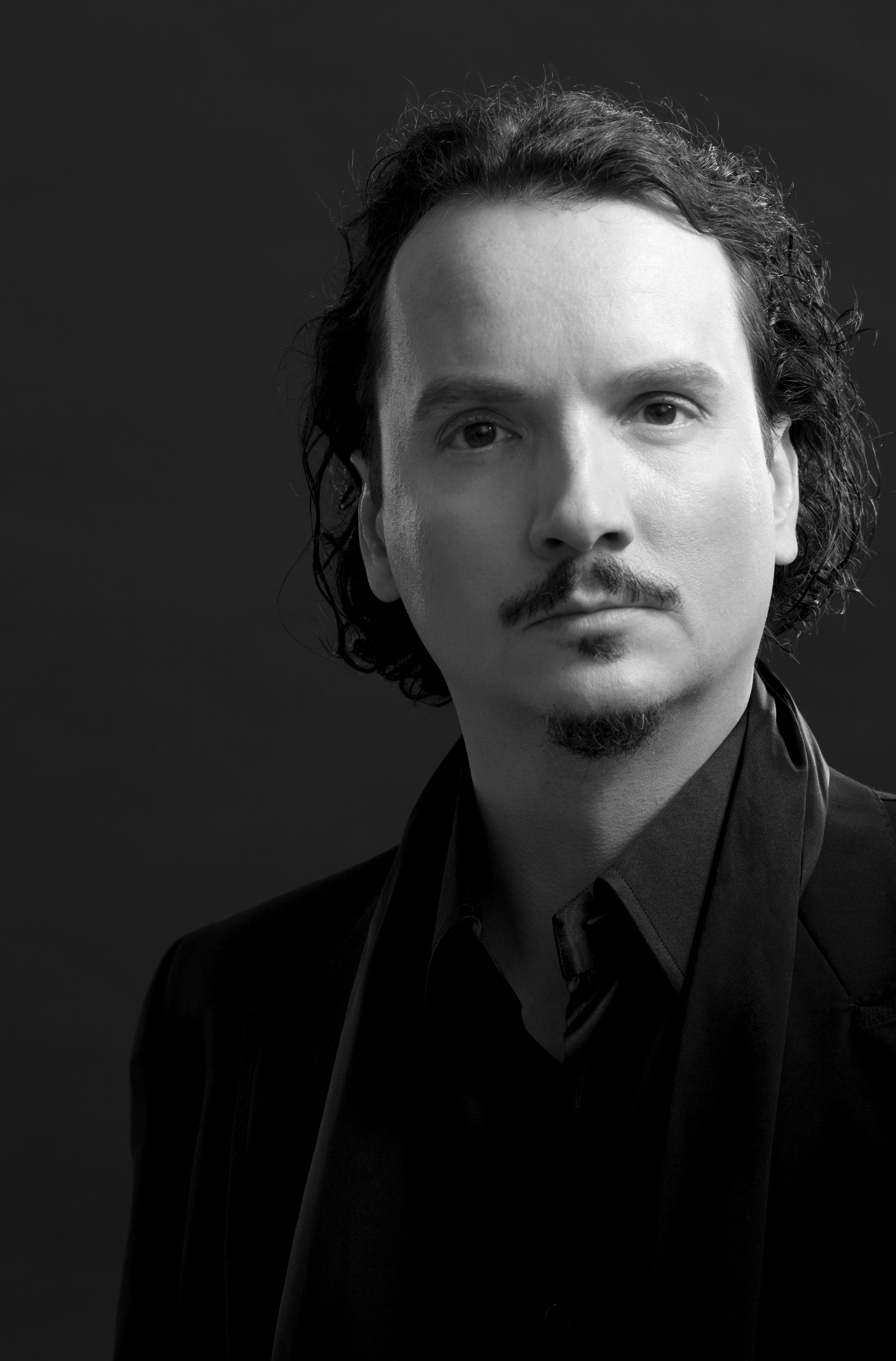 Artur Ruciński; source: official website
J.S.: And how is it with you? Because I imagine that along with the reputation and the ever-increasing artistic desire for you, the responsibility for meeting the expectations also increases. Does your stage fright get worse with experience and awareness of your quality?
A.R.: Being a mature artist, I know my limits better and I am able to economically manage my artistic resources. However, I do not feel that with the passage of time I have more and more stage fright. There are days in the season when I get up in the morning, I'm singing, I feel fantastic and everything just works out (usually I'm off that day or the second cast sings (laughs)). I'm joking, but this is a very dangerous moment, because a man should never be too self-confident. Even in life, if you are successful, as I did, you must, I think, be very humble, especially in my profession. You have to develop and improve all the time and I think this process should never end.
The stage fright does not go away, but I am friends with her. It's the kind of anxiety that pushes me to try to stay focused and get better every night.
It's like actors or athletes: we're as good as our last show or race. Everyone will remember our mistakes better, because we are public figures, than our successes. And our profession is very fleeting. This is the moment that is slipping away. A moment full of music and emotions. I even remember such a moment: the production of Don Pasquale in Valencia, premiere, and I suddenly fell ill with the flu, and before that I struggled with tonsillitis. I had a fever of 39 degrees, it happened unexpectedly, and there was no time to find a replacement. I was walking like a ghost in the theater. Being aware of my absolute indisposition, I was mobilized to the limit of my abilities and, as it turned out, thanks to adrenaline and great stage fright, it was one of the best performances I have ever sung. I can mention a few such examples. In Monte Carlo, two years ago I sang Luiza Miller in concert, and before that I was involved in the production of Troubadour in Chicago. Back in Chicago, my old back problems started. When I landed in Monte Carlo, they had to carry my luggage, and not long after that, I couldn't even get out of bed. I was devastated. I asked for a masseur, but after his treatments and acupuncture, I felt even worse. I couldn't move at all. I was taken to the hospital. It turned out that I have a damaged L5 disc in the lumbar region. I got an injection in my spine, barely hit it the next day for a test. The concert was conducted by Maurizio Benini and when he saw me he already knew what it was about because he had this condition himself. He felt very sorry for me because he knew that every breath was causing me great pain. Four days of trying, I'm on strong painkillers. I think I sang my best Verdi then!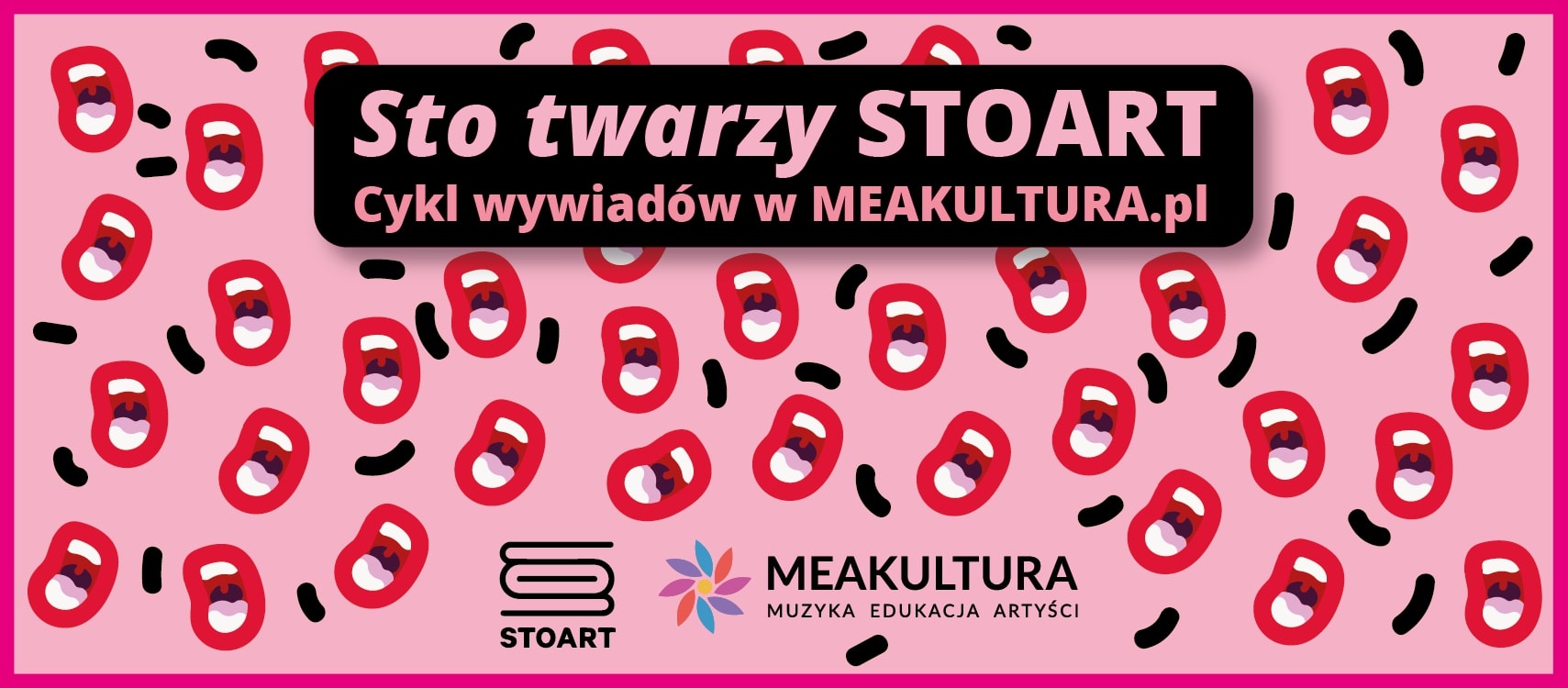 J.S.: It's amazing! So in such situations you are focused to the limit.
A.R.: Yes! This gives you tremendous satisfaction afterwards and you already know that "what does not kill you will make you stronger". Then it turns out that the singing technique saves us when the body refuses to obey.
J.S.: Which city inspires and defines you the most?
A.R: I don't have one city like this. Just like I don't have one favorite opera role. There are many roles, many cities that I like to visit, and in fact, because I love what I do, I feel great in every city – especially when I can sing beautiful roles there and provide people with real emotions, emotions, which is for me a reward for hard work.
I find them either in the party I create on a given evening, when going to a museum, or learning about the history of the city. Often, beautiful picture galleries, cathedrals and museums are located near the places where we sing. I visit them often and discover something new every time, even in cities that I know inside out.
J.S.: What about your favorite scene? Because you definitely have it. Different voices are arranged differently in specific spaces.
A.R.: I don't have a favorite scene. Technically well-driven voices will sound good on any stage. Of course, as you mentioned, there are theaters that we like better for various reasons. The Metropolitan Opera in New York is definitely a fantastic stage acoustically and I won't be original here… But the Teatro di San Carlo in Naples is also a great hall. I also like to sing at the Teatro Real in Madrid, at the opera in Barcelona. On the other hand, Covent Garden, which has an unquestionable reputation in the world, is one of the most difficult scenes when it comes to acoustics. It is important to know that you should not try to fill this room with your voice, as you may end up overwhelming it. This is where you should sing without pushing your voice… Of course you should never push your voice, but the dry acoustics of this room may provoke you to do so. A lot also depends on the staging, on how the set is built, whether the wings are closed or not, whether the sound can reflect somewhere. The Opéra Bastille in Paris is amazing! I really like singing there. However, the Metropolitan Opera is number one for me. Wherever you happen to be, you enjoy listening to your voice there. The scene is undoubtedly difficult in Milan's La Scala, which has only a few points where the voice carries better. The Roman Opera has fantastic acoustics in Palermo or Parma. The famous Arena di Verona, for example, has fantastic acoustics. There are also some lovely scenes, like in Bilbao or Valencia, which I remember very fondly.
There is always a lot going on in American theaters and at high speed, so without professionalism and the joy of creating this machine would quickly get stuck. If the pandemic does not come back and there is no lockdown again, then I plan to do frequent appearances there.
J.S.: What was your last artistic activity before the pandemic? From what I remember, back in January you managed to perform at the Metropolitan Opera in "La Bohème".
A.R.: Yes. But during a pandemic, after the so-called in the first wave, I was lucky to sing La Traviata at the Teatro Real in Madrid. It was an amazing event for us in this new reality that we all found ourselves in, and although there was only 50 percent of the audience, the happiness we felt at the time was indescribable. Teatro Real was the first theater in the world to open its gates. The feeling that we are the lucky ones who, after long months of forced unemployment, sing on stage for an equally happy audience was fantastic. And at the end of summer, I also sang in the Masquerade Ball at the Teatro Real. I had even more offers from Spain, because in this country they did not give up and they played despite the pandemic. Of course, the performances were canceled and postponed, but only to return to the poster after a few days – of course with considerable restrictions on the number of people in the audience. Spain has shown that it is possible. Studies have been carried out that clearly show that there has been no contamination among viewers, even though large cities such as Barcelona, Madrid, Valencia and Bilbao have experienced large COVID-19 outbreaks. In theaters, however, people did not get infected. As long as all the rules were followed, nothing bad happened. I regret that the rest of the world did not go this way and I feel very sorry for all my fellow artists, not only the singers, because I know how much they suffered, in what dramatic situation they found themselves.
You have to save, yes! One has to live in such a way that in case of problems there is enough money, but for young artists who have just entered the market, canceling performances for over a year, be it in dramatic theaters, operas or a concert of popular music, is a dramatic situation. They are destitute because they perform the so-called liberal professions and many of them do not have health insurance. This is the case, for example, in the United States, where the insurance model is completely different than in Poland: if you are not working, you do not pay premiums. Theater closed, they slow you down and goodbye. A really big drama happened, it touched a lot of my colleagues, all artists, it is very sad.
J.S.: First of all, you spoke about the bad sides of the pandemic. Are there any good ones?
A.R.: I will now say something unpopular. For me – a person who has been a guest at home for over 10 years – being able to be with my family was something fantastic. I believe it was very important to my sons. Due to the fact that one, the second or the third contract was not fulfilled, I was able to attend a very important ceremony – my son's first communion.
J.S.: Your sons are still little.
A.R.: Yes, the older son is 10 years old and the younger son is less than 4 years old. I was able to take my younger son to kindergarten for the first time. Thanks to the pandemic, family ties have been revived. I am already worried about what will happen when I return to work in full swing, because due to my older son's school, my family cannot travel with me as often as it used to be. This is perhaps the only black side to this job and my career: separation from my family. During the first wave of the pandemic, we were unable to meet other family members and closest friends – it was a twist to us, but then it was only time for our immediate family and close friends. It was possible to renew these relations, which were decaying due to my profession.
J.S.: I was very touched by one post that you once published on Facebook with the caption that this is the role of your life. You played King Bull in the preschool staging of my little son.
A.R.: Yes. My younger son still goes to the same kindergarten and I have already been offered a similar offer, so I am curious about a new challenge.