PointCulture (Belgium) and Foundation MEAKULTURA (Poland) are looking for partners for the project!
Redakcja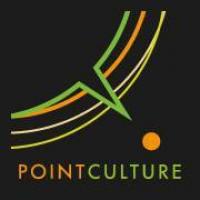 PointCulture (www.pointculture.be) from Belgium and the Polish Foundation MEAKULTURA (www.meakultura.pl) are looking for three partners for the project European Music Capitals, which shall be submitted in the Transnational cultural tourism products and accessibility for all (Call ID: 127-G-ENT-PPA-14-7722), theme 1 Cooperation projects that support tourism transnational based on European cultural and industrial heritage (European Commission, Enterprise and Industry).
Description
The aim of the project is to create a web portal and phone application, which will be a series of virtual musical itineraries through selected European capitals/towns. The selection of cities will be based on the assumption that those that are associated with the greatest achievements in the history of world music are not especially the main Capitals: these places not only have their own unique story, but now play a huge role in the musical life of Europe.
In this context they are equal to the most well-known musical capitals of the old continent; the problem is only the lack of knowledge of tourists and music lovers due to under-funding of culture in these regions, compared with European cities, and even the language barrier. The advantage of the project is to create a series of virtual tours that allow tourists to move around and explore the chosen capital of Europe, but also to plan their trip around key thematic topics.
It is very important to insist on the fact that this project will particularly focus on access for disabled people this is why we are also searching for partners whose expertise on that field (people with special access needs, limited mobility, people with disabilities etc) will be of great help.Samples of key thematic topics:
1. Music in Brussels (history, interesting places, people, events, museums)
2. Electronic music (in a given country, but also in the context of its development in several different countries of Europe, such as. Behind the Iron Curtain in Poland and Western country - Belgium)
3. Jazz music (similar to step 2)
4. Music behind the Iron Curtain5 National School6 Composers emigrants, etc.
The portal and the application will offer 3 levels of description and access: "simple" (for families with children with the most famous places and facts), the "average" for music lovers and the "expert" which will provide most detailed information for specialists.
As said, the application will also propose a "special route tour" for person with disabilities. An additional value of the project will include the contributions of experts musicologists not in the sense of a typical database, piling up lots of data: there will be a selection and the content development for each country and each cross-cutting issue could get the most interesting and full shape from the point of view of tourism and promotion of the cultural heritage of Europe.
Development
The project, after the initial implementation, will have a chance of development in other countries and other genres of music or arts. PartnersWe are looking for partners from the public sector (central and local), private sector and NGOs. We are interested in institutions and companies not only oriented in musical culture, but also to new technologies and operating in the tourism sector, the expertise in working on mobility for disabled people is a plus.
Contact details:
Tony de Vuyst
CEO of PointCulture
tony.de.vuyst@pointculture.be
+32 2 737 18 25
+32 477 60 63 06 (mobile)
Opublikowano: 2014-09-08
Przewiń do góry lub wróć do poprzedniej strony.
Przeczytaj również
Wypowiedz się